Did you know that the 911 emergency call number was implemented in 1968? Think about how many lives have been saved since then because people can get help quickly during an emergency.
Today there is an increased awareness that a mental health crisis requires a different response than other kinds of events. Suicide prevention advocates have worked hard in recent years to pass legislation to create a new emergency number, 988.
If you need suicide or mental health-related crisis support, or are worried about someone else, you will no longer have to dial the Suicide Prevention Lifeline at 1-800-273-8255.
On July 16, 2022, the new 988 Suicide and Crisis Lifeline goes live across the U.S.!
Resources and information on the 988 Suicide and Crisis Lifeline designed to help states, territories, tribes, mental health and substance use disorder professionals, and others looking for information is available now. Learn about the background, history, funding opportunities, and implementation resources for strengthening suicide prevention and mental health crisis services.
---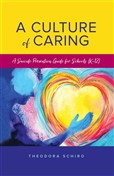 A Culture of Caring: A Suicide Prevention Guide for Schools (K-12) was created as a resource for educators who want to know how to get started and what steps to take to create a suicide prevention plan that will work for their schools and districts. It is written from my perspective as a school principal and survivor of suicide loss, not an expert in psychology or counseling. I hope that any teacher, school counselor, psychologist, principal, or district administrator can pick up this book, flip to a chapter, and easily find helpful answers to the questions they are likely to have about what schools can do to prevent suicide.