Suicide rates are declining in developed countries worldwide, in many cases due to means restrictions. That is by making it harder to access poison, drugs, and guns. Educating communities about risk factors and providing training for school personnel makes a difference too. Do you believe that, as a country, we are doing enough to prevent suicide and support mental health? Many would agree that we are not. The U.S. is not one of the countries with declining rates. In fact, suicides have been increasing since the beginning of this century.
It's one thing to sadly shake your head or get frustrated and angry about how things are. It takes a bit more effort to improve the current situation.
You have the power to make the world a better place.
In the United States, no matter how crazy the politics seem from one year to the next, our representatives in state legislatures and the U.S. Congress have a duty to create new laws to improve conditions for citizens. If you are like most people, you have never approached your legislators to request support for something you believe is important.
As a constituent, you absolutely should because you have the power to make the world a better place.
By speaking up and taking action, you become an advocate for your cause. The first step is always the hardest, but every step after that gets a little easier. Especially if you join up with others who want to make a difference.
Advocacy is the key to making positive changes in the way things are. By getting involved with others who share your goals and speaking to your lawmakers, you can truly make a difference. Not only will you be helping others, but you will find that participating in advocacy for an important cause changes you too.
That's because you learn how to wield your power to make the world a better place.
If you believe that suicide prevention is one of the most critical issues you can get involved in, here's your chance to help. Register for the AFSP Advocacy Forum.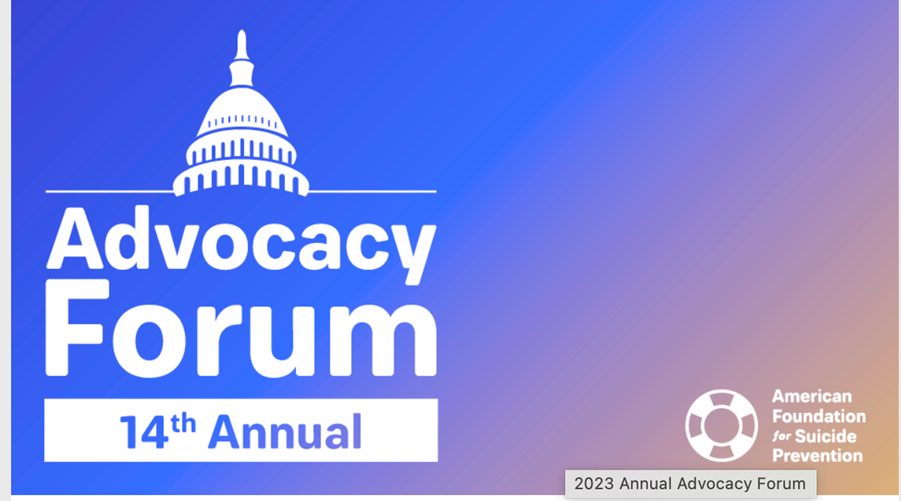 Each year, AFSP Volunteer Advocates from across the country gather in Washington, D.C., to educate legislators about federal policies that can save lives, and encourage them to make suicide prevention and mental health a priority. This year will be the first time back in person since 2019 for this impactful event and we want you to join us! No matter where you are, you can take part virtually in this powerful event and use your voice as an Advocate for change.
Join us for the virtual portion of the 14th Annual Advocacy Forum on June 27, which will be broadcast from 12pm to 3pm E.T. at facebook.com/afspnational and youtube.com/afspnational.
The event will include remarks from members of Congress and experts in the suicide prevention and mental health fields. Advocates will also be invited to contact their members of Congress through the AFSP Action Center (afsp.org/actioncenter) and support funding for the 988 Crisis system as well as suicide prevention for youth and Veterans!
Take a moment to register for this year's online event, and make your voice heard for suicide prevention and mental health.
---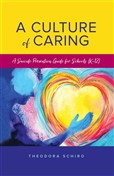 A Culture of Caring: A Suicide Prevention Guide for Schools (K-12) was created as a resource for educators who want to know how to get started and what steps to take to create a suicide prevention plan that will work for their schools and districts. It is written from my perspective as a school principal and survivor of suicide loss, not an expert in psychology or counseling. I hope that any teacher, school counselor, psychologist, principal, or district administrator can pick up this book, flip to a chapter, and easily find helpful answers to the questions they are likely to have about what schools can do to prevent suicide.