An Introduction to ACEs
Some families struggle with difficulties that I can't even begin to envision. They live in dysfunctional homes where poverty, addiction, rage, loss, abuse, hunger, illness, and pain rule their lives. Those are conditions I have never had to endure, so I can only imagine what it must be like.
It seems likely that these issues will not only interfere with a student's ability to learn, but they often lead to unhealthy behaviors. They may cause chronic health problems, mental illness, and substance abuse. Sometimes suicide seems like the only option for escape.
Because educators spend so much time working with children, it's vital that they have more than just a general knowledge of the trauma their students have suffered. Increasing awareness about social-emotional needs and mental health conditions is the first step toward addressing problems. Knowledge is power, and with it, teachers become one of the protective factors children need to overcome emotional challenges.
ACEs
Traumatic issues that affect children are Adverse Childhood Experiences (ACEs). They may be related to trauma a child experienced or witnessed, or the result of instability in the home environment.
For example:
experiencing violence, abuse, or neglect

witnessing violence in the home or community

having a family member attempt or die by suicide

substance misuse

mental health problems

instability due to parental separation or household members being in jail or prison
Looking at this list, you wonder just how many children can identify these issues in their lives. Maybe they are familiar from your own life.
ACEs are actually common. About 61% of adults surveyed report that they have experienced at least one type of ACE. However, nearly 1 in 6 reported they had experienced four or more types of ACEs. If there is only one to deal with, it might not be as difficult to overcome. Multiple ACEs could put children at much higher risk.
Knowing the ACEs could help prevent suicide
In suicide prevention, we talk about training teachers and staff to recognize warning signs and risk factors. Warning signs are changes in mood or behavior that signal someone might be struggling with suicidal ideation. ACEs are considered biological, psychological or environmental risk factors. They can increase the likelihood that a student may consider suicide as a way to end their pain.
But how do educators find out about the ACEs in a child's life? To identify them, free screening tools are available that can be administered to students by caregivers, teachers, school counselors, psychologists, or other mental health professionals.
Understanding that your students have experienced trauma in their lives helps. Knowing what to do about it can make a difference.
What schools can do
We already know that a culture of caring provides a nurturing environment for students. We understand the importance of connectedness and helping children feel a sense of belonging.
Making social-emotional learning an integral part of the curriculum, equal in importance to any subject tested on high-stakes standardized tests, will impact students' mental health and academic progress. For teens, safe dating and healthy relationship skills are essential in the SEL curriculum in high schools.
Teaching problem solving and coping skills K-12 will help build self-esteem and resiliency. Mentoring and after-school programs can provide opportunities for adults working with children to reinforce these skills.
Family engagement from early childhood all the way to graduation needs to be a priority. Although schools often find it challenging, they know getting parents involved is a critical component to student success in school. Building relationships with the entire family might be hard but worth the effort.
Trauma-informed schools
Schools in many communities are learning to provide more support for these children and their families by training teachers and staff in trauma-informed strategies. That helps to create a school environment where children feel safe, cared for, and understood.
Teachers are not counselors, but they are trusted adults who nurture and guide the children they teach. For some, putting one more thing on their plate that they need to learn about may seem like a burden. Fortunately, dedicated teachers realize the more they know and understand their students, the better they can help them. Those who are willing to learn about childhood trauma serve as a protective factor for the school community.
Resources
CDC: Adverse Childhood Experiences (ACEs)
https://www.cdc.gov/violenceprevention/aces/fastfact.html
The National Child Traumatic Stress Network (NCTSN)
Trauma-Informed Schools
---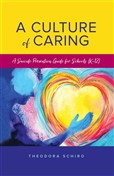 A Culture of Caring: A Suicide Prevention Guide for Schools (K-12) was created as a resource for educators who want to know how to get started and what steps to take to create a suicide prevention plan that will work for their schools and districts. It is written from my perspective as a school principal and survivor of suicide loss, not an expert in psychology or counseling. I hope that any teacher, school counselor, psychologist, principal, or district administrator can pick up this book, flip to a chapter, and easily find helpful answers to the questions they are likely to have about what schools can do to prevent suicide.