Anyone who has been trained to identify warning signs and risk factors must rely on their observations to determine if another person is at risk. A written assessment or screener may provide a clearer picture.
Can you accurately identify youth who may be at risk for suicide? Yes. That's the short answer. Perhaps "yes, sometimes" is more realistic, but there are tools that have proven to be effective.
The National Institute of Mental Health (NIMH) developed a computerized adaptive screener for suicidal youth (CASSY). Researchers believe that it can accurately identify children and teens who may attempt suicide. It may be most helpful in crisis situations.
The Signs of Suicide (SOS) Program is a suicide prevention program that educates middle and high school students about suicide and depression. It teaches students how to identify signs and take action.
The program includes a simple paper screener given to each student after the educational presentation. Designed to be used in a classroom setting, never an auditorium, students complete the form and turn them in before leaving the classroom. Counselors on-site quickly scan them for red flags and meet with any students who self-identify or report concerns about peers who may be at risk. Parents are informed and receive information about mental health providers in the community. Researchers report that suicide attempts may be reduced by 40-64%.
AFSP's Interactive Screening Program (ISP) is an online tool for college and university counseling centers. Students who are not comfortable seeking help for mental health issues in person can interact online with counselors at the university's mental health clinic. ISP is an integral part of a comprehensive suicide prevention and mental health promotion strategy.
Mental health self-care resources for youth are available on the Jed Foundation Website. While there is no specific screener, a wide selection of articles will provide answers to teens and young adults searching for clues about their own mental health.
Each of these tools will help prevent suicide. But one concern is that they are designed to identify youth who are already struggling or at-risk of suicide. What about developing more effective upstream prevention tools?
Strategies that help students understand their own mental health and take action before they are in crisis will be more effective in the long run and may prevent young people from ever getting to the point where they believe suicide is the only way to relieve their pain.
Look for more information about upstream prevention coming soon in this space.
If you or someone you know is in crisis and needs immediate help, call the National Suicide Prevention Lifeline at 1-800-273-TALK (8255).
Learn more about ways you can help someone who might be at risk for self-harm.
---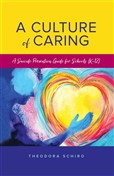 A Culture of Caring: A Suicide Prevention Guide for Schools (K-12) was created as a resource for educators who want to know how to get started and what steps to take to create a suicide prevention plan that will work for their schools and districts. It is written from my perspective as a school principal and survivor of suicide loss, not an expert in psychology or counseling. I hope that any teacher, school counselor, psychologist, principal, or district administrator can pick up this book, flip to a chapter, and easily find helpful answers to the questions they are likely to have about what schools can do to prevent suicide.