It's hard to talk about death. It makes people uncomfortable. But what we should focus on is not death, but love. If you're reading this, you care about kids, and you want to keep them safe. So let's look at suicide prevention as an opportunity to talk about the positive changes we can make to turn a grim subject into a success story.
Unfortunately, it seems like most schools start their suicide prevention programs as a reaction to the unexpected death of a student. That's not unusual. School administrators wear many hats, and their days are incredibly busy. It's hard to spare the time to plan for some emergency that will probably never happen. Until it does.
The Aftermath
That's what happened at Freedom High. Although they started providing mental health support for students several years earlier, the school experienced eight suicides within two years. The mood became reactive. Everybody wanted answers. Initial responses to the suicides were emotional. It was hard to objectively analyze the causes and results. Finger-pointing at easy targets led to blaming families, bullying, and careless behavior.
Playing the blame game or going on a guilt trip are the worst things to do. That doesn't lead to solutions and can ruin the lives of those left behind after a suicide. Instead, schools and their communities must learn to be proactive. They have to keep working on prevention - relentlessly. Suicide has been around a long time and the battle can only be won with knowledge, understanding, and perseverance.
Ultimately, turning those tragedies into opportunities for learning how to prevent suicide helped the Freedom High community begin to recover. Taking a close look at the data, the crisis team broke the issues down into manageable chunks. It turned out that bullying was not the trigger people assumed. There were a lot of other reasons that put teens at high risk. They decided that educating staff, students, and the community about mental health had to be the first step.
The school started developing specific programs to address the many challenges teens face. One of them, Advisory Group, is an open forum for freshmen to discuss their concerns with peers, older students, and teachers once a week. Those groups become cohorts that remain together for all four years of high school. A special Friday schedule includes extra time for brain breaks focusing on mental wellness.
The New Normal
Normalizing conversations about mental wellness was the starting place for creating a culture of caring and a supportive, positive environment for students and staff. Freedom High implemented Sources of Strength, a student-led program designed to prevent suicide by encouraging help-seeking behaviors and promoting connections between peers and caring adults.
Teaching people it's okay to talk about mental health and suicide is a first step in prevention. Sometimes teachers aren't comfortable talking with students about personal issues. Occasional reminders that they are not expected to be saviors and are not responsible for curing anybody are important. No one has all the answers, so when in doubt, report it out. It has to be a team approach. School counselors, social workers, and psychologists are available as resources for students and staff. If the mental health professionals need outside help they know how make referrals to community providers.
The Freedom High staff has conversations with parents too, educating them about suicide statistics, risk factors, warning signs, and differences between male and female behavior. Mental Health First Aid training is required for all staff and made available to the community. Parents need to know they are not alone, and that other families experience mental health issues with their teens. That's why the school offers support programs.
Being Prepared
Students today feel a tremendous amount of pressure. Worried about being the best at everything and fearing they lack the ability adds more stress. Bearing the burden of changing the world, they wonder how to succeed under the weight of such high expectations. Lacking that lense of perspective that comes with years of life experience, young people don't yet realize they need to take their time and learn as they go along. They can't know everything.
Teachers and staff at Freedom High understand the nature of teenagers. They teach students to recognize successful people who have struggled to reach their goals. Nobody starts in first place. With the right training under their belts, adults who spend their days teaching teenagers are better prepared to step in if the pressure gets too intense or when other factors lead to suicidal ideation.
If a student is referred to a school counselor because a teacher has noticed warning signs, the counselor will do an assessment to determine risk level. If the risk is high, an administrator is called in to talk with the student. Since administrators are trained in mental health first aid, they know how to listen and respond appropriately. It often happens that the second time a student goes through their story, they share more with the principal than they did with the counselor who did the screening.
The counselor sits in on the conversation. After making sure the student doesn't have a method to hurt themselves, like razor blades or medication, they talk about a safety plan and discuss protective factors available to the student. If the counselor is not comfortable calling parents to inform them of their concerns, the principal or assistant principal can be the one to make the call. Over time, counselors will feel more empowered and willing to make those difficult phone calls.
Will it last?
Sometimes, even when a program is launched with the best of intentions, it can be difficult to sustain over time. But at Freedom High, people are driven, and they are finding solutions. The staff is not afraid to reach out to ask questions. Students are more likely to share their feelings. Creating a culture of caring changes the conversations teachers have with students. They are willing to ask about a student's struggles and find out what's causing them. Teachers are increasingly aware of what is going on in the background, and they work with kids to help them figure out how to solve their problems.
Mental wellness and healthy relationships should be part of the culture starting in elementary school. Awareness of mental health has to be addressed in conversations with parents along with physical health, behavior, and academic problems. Just as a student can have an IEP for learning disabilities, they can have a health plan or 504 plan for mental or behavioral health issues. There's no room for blaming anyone. It's essential to educate the community.
Training for staff and students has to take place every year. Any coaches, sponsors, after-school program leaders, and community members who work with students must be included. Since teachers and coaches have the most contact with students, they need to recognize differences between mental wellness and disorders. And they need to know when to involve others if a student is at risk. That's why every school needs to have access to social workers, counselors, or psychologists.
Suicide Prevention may be a matter of a caring person with the right knowledge being available in the right place at the right time. Knowing what to do could help you save a life.
This article is based on a conversation with Doug Fulton, the former principal at Freedom High. Watch this video clip and see how Freedom High created a culture of caring to save lives.

---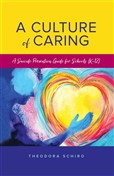 A Culture of Caring: A Suicide Prevention Guide for Schools (K-12) was created as a resource for educators who want to know how to get started and what steps to take to create a suicide prevention plan that will work for their schools and districts. It is written from my perspective as a school principal and survivor of suicide loss, not an expert in psychology or counseling. I hope that any teacher, school counselor, psychologist, principal, or district administrator can pick up this book, flip to a chapter, and easily find helpful answers to the questions they are likely to have about what schools can do to prevent suicide.